Discover Craft Projects From Around The World And Join The Fun!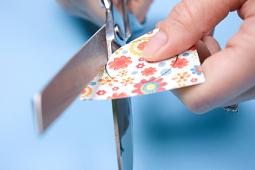 If you have a craft project or idea, or you are just looking for an idea, here's why you should share it...
We get lots of requests for craft projects, and ideas for web pages every month. So we got to thinking...maybe all of our readers would like to see what other people are creating, and maybe they could even help a crafter out! We love it when we get a picture of a new craft project or idea.
Now you can share your craft project or idea, and even help another crafter!
Why not share your craft project. Even if it's not complete...even if you haven't started yet, I guarantee everyone will want to read about it. And if you have a picture, that would be perfect.
You can submit your craft project below or click here. Or, you can read other crafters tips and ideas by clicking here.
You don't have to be Hemmingway to write something, and you don't have to be a pro photographer to submit a picture. Anything you have will be interesting. Lets see what you've got...
---
Share Your Craft Project And Read Other Craft Projects And Ideas Too!
Do you have a craft project or idea you want to share with other crafters around the globe?
What Other Crafters Have Said
Click below to see contributions from other crafters to this page...

Copyright 2007
Craft Ideas Guide