Easy And Fun Bible Crafts For Kids and Adults...
Bible crafts are big business on the Internet with scores of sites charging a
great deal of money for bible arts and crafts kits and study programs. One of this biggest sources of this kind of material on the net is crafts.articleinsider.com which includes hundreds of links to sites selling commercial crafts, bible kids crafts and bible vacation crafts.
Bible arts and crafts are an easy and inexpensive way for children to be exposed to art. Popular examples of these kinds of bible crafts can cost between $30 and $200. A good example is the S&S Worldwide Bible Figures Set. This Includes 600 full-color felt figures, with 12 different landscapes depicting stories associated with Jesus. The kit also includes cut out felt shapes of angels, men, women, children, animals, buildings, scenery and a teacher's manual with over 180 beautifully written stories and detailed scene arrangements. This kit retails for $79.99.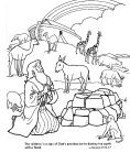 Learning Walls are bible crafts that are essentially large murals. These murals are large black and white drawings of such familiar Bible scenes as the flooding of Noah's ark, the story of Christmas and the story of Easter. The idea is that a group of children can color this mural in to create a unique piece of art. Much less expensive than most bible crafts, these murals can be found on the Internet for less than $15.00.
Making your own Christian cross is also a rewarding activity. On the Internet you will also find many bible crafts kits that come with all the instructions and supplies you need to build your own wall plaque or piece of jewelry. Some of the more interesting projects we ran across on the Internet were kits for making very attractive crosses out of shells glitter and sand. Most of these kits cost below $20.00. There was also a kit for making a hand knotted crucifix necklace out of cord for only $6.99.
However it is also possible to make your own cross at home by placing beads on a crucifix shaped wire. Beads made from precious gems such as carnelian or amethyst or Austrian crystals make particularly classy looking bible craft necklaces for adult. Also very attractive and a bit more hard-core is the homemade crucifix that is constructed from nails fixed together with coils of copper wire. Many beading sites also feature free patterns for creating your own beaded cross.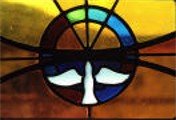 Stained glass is a big aspect of bible crafts and on the net you can find crafts kits selling the materials to cut and solder together windows to create depictions of such scenes as the Last Supper and the releasing of the Peace Dove. Sometimes these kits are sold as plaques designed to hang in the windows, although you can also buy kits that make candle holders and Tiffany glass style lampshades.
Of course you can create your own crafts using any medium that you wish. Bible scenes and bible verses can be woven into tapestry, embroidered, quilted, constructed out of wood, painted and sewn onto fabric. To find the crafts that are best suited to the talents of both you and family members try typing such phrases as angel projects, Christian craft kits, Christian craft supplies, bible arts and craft supplies and bible craft kits into a popular search engine.
Related Articles:
© 2004-2006 www.Craft-Ideas-Guide.com